Rigid Carton Box
Explore what type of packaging you may need
Rigid Boxes vs. Folding Cartons vs. Corrugated Shipping Boxes
Although at first glance the differences might not appear substantial, it should now be clear that the choice of material is a vital consideration to keep in mind when placing an order for a packaging box for your products.
In the packaging industry, these 3 types of boxes are commonly utilized. You should be aware of the packaging you will be getting. If not, your brand might not be being represented as well as you believe it is.
Get to know more about Rigid boxes, Folding cartons, and Corrugated shipping boxes in this article.
Rigid Boxes
Rigid boxes provide a perfect combination of protective packaging and visual quality. To make the items appear more luxurious, the interior design may include top-quality inserts like pillows or silk, or it may use reflective materials.
Rigid boxes are often larger than folding cartons and are constructed from thick 36 to a 120-pt board that has been covered in a printed paper wrap.
When the products are heavy and require more stability, rigid boxes are the best choice because they are stronger, more lasting, and more expensive-looking.
Folding Cartons
The printing process can be applied directly to the box itself when using Folding Cartons, which can be folded to rest flat and then again reassembled into box form.
In general, production is significantly quicker and less expensive. Anything may be customized to convey especially to a specific buyer, including colors, graphics, and content.
Folding cartons, usually referred to as boxes or simply cartons, are a type of paperboard-based packaging that is folded and sealed to carry your goods. They are typically used for lighter various products.
Corrugated Shipping Boxes
Corrugated shipping boxes are made of corrugated fiberboard. These boxes are the greatest choice for shipping because they are lightweight but incredibly strong.
The multi-layer construction produces a robust solution that can provide you with comfort as you ship your goods. Corrugated shipping boxes are an increasingly popular option for shipment in part due to their flexibility and strength.
You can additionally personalize the style and appearance of your corrugated shipping boxes while providing a distinctive unwrapping experience.
Rigid Carton Box Styles: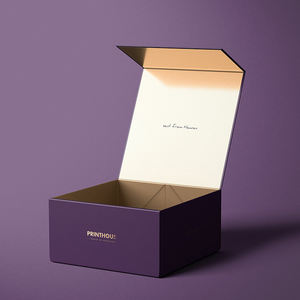 Shoulder Neck Rigid Boxes
Why Use Corrugated Shipping Boxes?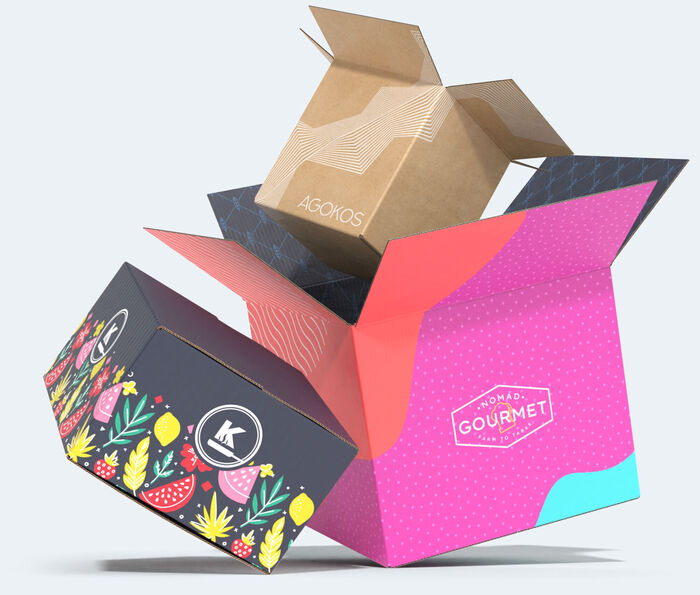 Environmentally Friendly
Cost-effective
Customizable & Flexible
Highly Durable
Multifunctional
Benefits of Folding Cartons:
Product Promotions
Used to package bakery products, Pharmaceuticals, chocolates, etc.
With window lids and ribbon closures to display your items
Suitable for gifts of various sizes
Increase the product's shelf attractiveness to attract consumers
Showcase the product details