Making Labels for Jars
Learn more about making your own jar labels
Steps of Making Labels for Jars
Yes, printing jar labels is simple. If you wish to arrange your pantry and make personalised labels for mason jars or small jars. What makes you happier than to see your pantry and spice rack well-organized.
All of the jar labels are freezer-safe, waterproof, durable, and can be entirely customized with best before dates, ingredients, or with customers' names by writing on them with a marker or pen.
Making Personalized Jar Labels
Step-by-step instructions in making your labels for jars
Get Your Label Design Ready
You must gather your materials and decide on the preferred jar label size, color, and pattern based on your design.
Measure the custom label's desired size against the desired location on the mason jar.
You may design your adhesive jar label in various adorable ways by selecting from the many colors, designs, and patterns available.
Cutting of Label Material
For the desired pattern, cut out the appropriate size. You can put whatever design you want wherever you choose. Labels, your original art, vectors, shapes, or anything else you like are all acceptable.
You can decide whether you choose die cut or kiss cutting of jar label. Keep in mind to cut the label by layer and in the suitable dimensions.
Put the labels on the cutting mat and cut them all at once to save time and effort. You can start cutting all the label once the adhesive label's backing paper comes off without difficulty.
Printing Out The Label
You can produce high-quality labels quite affordably with your printer. Labels and stickers are among the many document kinds that your HP inkjet or laser printer is prepared to handle.
Label printing is very similar to printing on other types of paper, but the greatest results will come from making a few changes to the default configuration.
To make sure the label design looks how you want it to, print it on printed paper and it is good to go!
Clean the Jar
It's important to work on a tidy jar both inside and out. Remember to clean them well and allow drying time.
For the label's adhesive to adhere correctly, the jar should also be clear of dust, hair, and thumbprints.
If there are any leftover residues, wash the used jar's interior thoroughly with soap and water. Better still, use a clean towel to wipe it after it has dried. You can clean the exterior of the glass jar with alcohol and cotton pads after it has completely dried.
Put the Label on the Jar
The custom label needs to be applied to the jar afterward. Make sure it is positioned correctly and that it is where it belongs.
Start with one corner of the surface and place the label slowly over it. When you're finished, move toward the middle.
The label can also be applied to the glass jar using a squeegee. Begin with the bottom or first layer, and work your way up to the top layer. You're finished now!
Craft Ideas for Making Custom Jar Labels
We'll provide you with some project ideas you can use. Making labels would undoubtedly be a fun hobby for you if you want everything organized.
Jars as Flower Vases
Jars are useful for more than just labeling and storage; they also make lovely home décor. It can have labels with your brand logo or any other type of decoration or any theme printed on the jar label.
Pantry Labels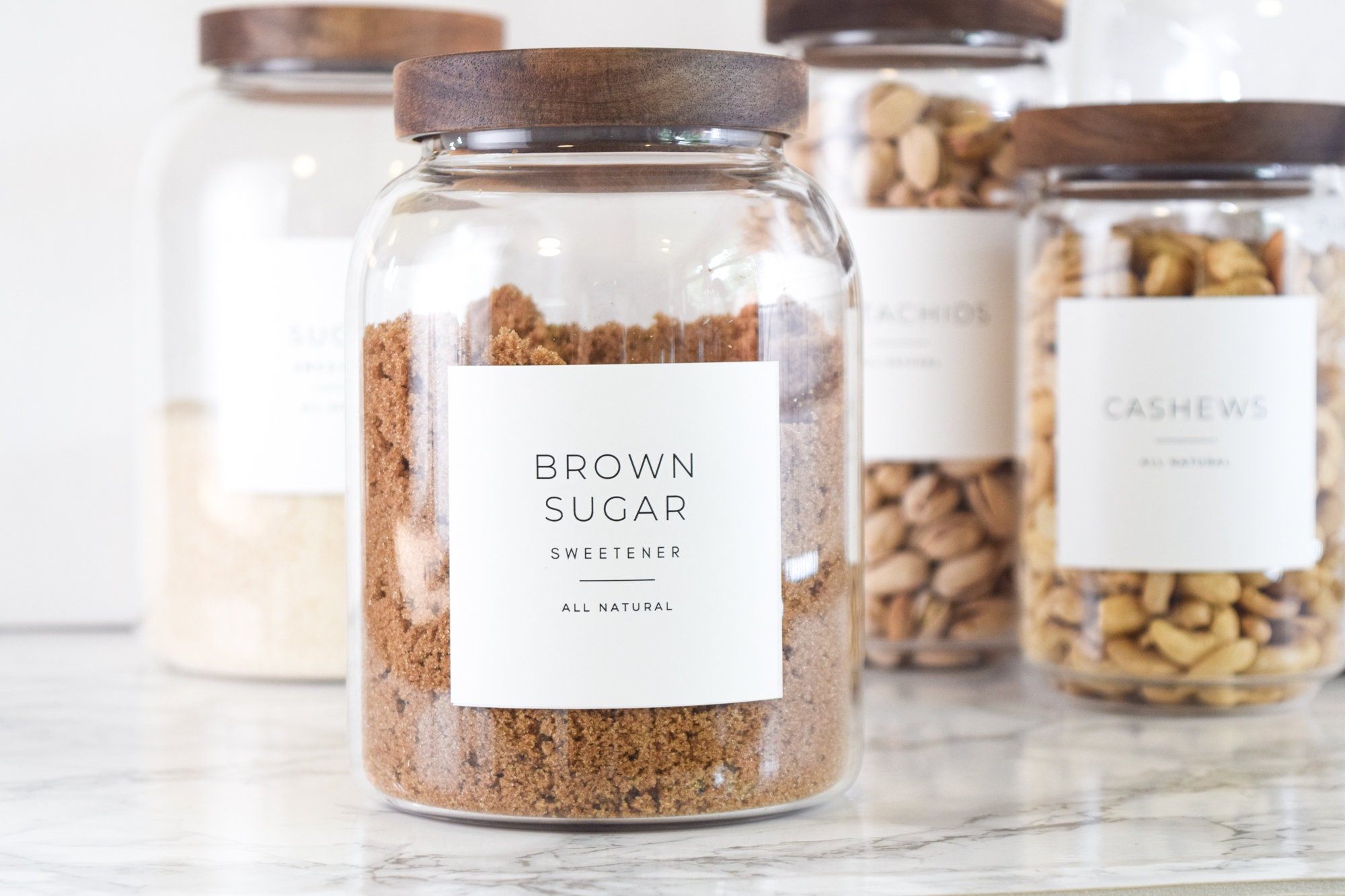 With jar labels, it is simple to organize your pantry and create the desired level of cleanliness in your kitchen. You won't be confused about which spices or condiments you need to use.
Cosmetic Jar Labels
Use personalized artwork that properly represents your business to label the cosmetic jars. Showing off your brand and making your goods marketable are the finest strategies for product branding.